Kohkoz Real Lebanese Cuisine brings the taste of Lebanon to New Zealand
The Kohkoz range includes Traditional Hummus, Smoky Baba Ghanoush, Golden Falafel, Lebanese Pita Bread and For the love of Garlic – a smooth, creamy traditional Lebanese garlic dip.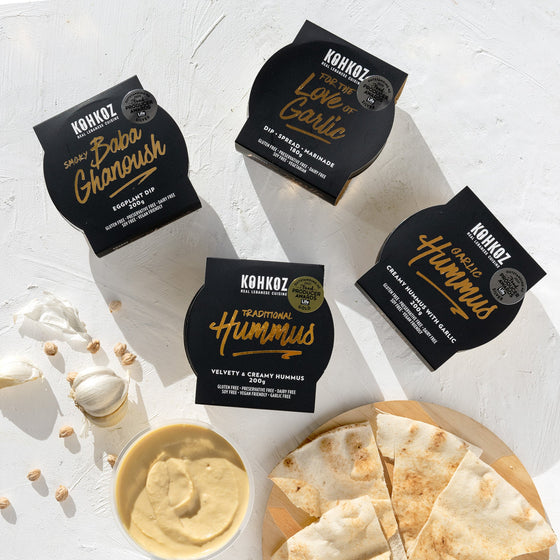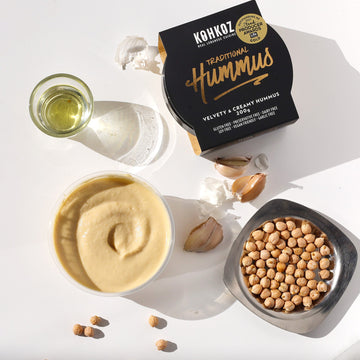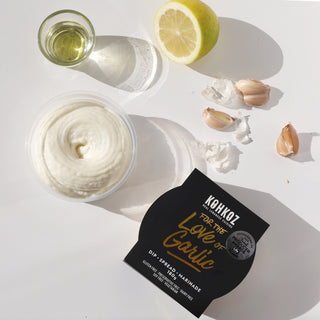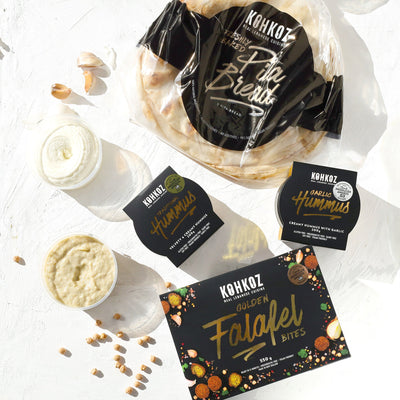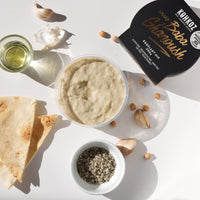 SILVER & BRONZE AWARD WINNER
Kohkoz Dips
Try our creamy, tangy, silky smooth hummus that's packed full of flavour. Smoky Baba Ghanoush is perfect for antipasto platters, in sandwiches or on fresh bread. For The Love Of Garlic is a Lebanese classic that'll send your taste buds soaring.
Order Now
Silver & Bronze Award Winner
Golden Falafel Bites
Kohkoz falafel are made using specially prepared chickpeas mixed with freshly chopped coriander, parsley, onion, garlic and spices. For the best, crunchiest results, heat falafels in the oven. Also enjoyed cold. 
Order Now
Freshly Baked Pita Bread
This fresh, soft Lebanese pita bread is made from 100% natural ingredients with no additives or preservatives. It's the perfect companion to Kohkoz range of real Lebanese dips, spreads and falafel.
Order Now
We get fantastic feedback not just from Lebanese New Zealanders who are excited to finally see 'real Lebanese food' available here, but from kiwis who appreciate the quality and fresh flavours Kohkoz offers.
Find out more about us
Brands we've worked with